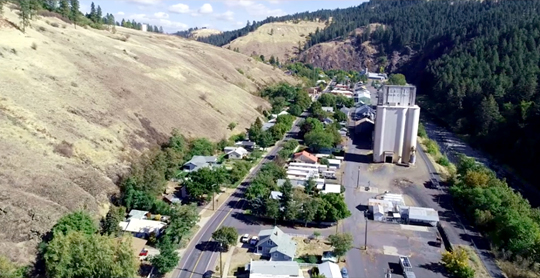 Kendrick is a small community along the southern border of Latah county. Founded by Thomas Kirby in 1889, Kendrick was first known as Latah or Latah City. On May 24, 1889, the post office was established and Kirby became the first Postmaster and the town was called Kirby.


However in May 1890, on the basis of a guarantee that the Northern Pacific Railroad would extend its track to the town, the town was named Kendrick in honor of the chief engineer of the Northern Pacific, John P. Kendrick.


Kendrick incorporated on October 15, 1890. Today the track is the Ed Corkill Memorial Bike Trail linking the towns of Kendrick and Juliaetta together.



Rose Norris – Mayor
Jesse Wegner – President of City Council
Paul Rush – Council Member
Angie Coulson – Council Member
Keith Wilson – Council Member
Nadine Towne – City Clerk
Jake Lustig – Public Works

Kendrick City Council meets the 3rd Tuesday of Every Month at the Kendrick Fire Hall.  Meetings start at 6PM.
Kendrick Fire Hall
600 Main St. Kendrick, ID 83537